The ideal Business Continuity site in South Wales

Protect your Live or Continuity IT systems in our secure, resilient, competitively priced, and conveniently located Centre just outside Cardiff

The Best Value Ultra-Fast connectivity in Cardiff

With our Cardiff Point of Presence we offer 1Gb / 10 Gb / 40Gb / 100Gb connections at the most competitive prices, ideal for media and high bandwidth customers.

Your 1st choice for co-location and Hosting in South Wales

The best security, redundancy and reliability for your servers, from only £79 /month
We have been providing hosting services since 2006, building our own secure 10,000 sq.ft. facility near cardiff in 2012. Just four miles from from the M4 in South Wales and 7 miles from Cardiff, Church Village is our primary hosting facility and also the home of our network support team.
Clearstream Centre came online in early 2012 and supports 150 racks with up to 32amps per rack in modern secure hosting suites.
Diverse multi-Gigabit Fibre via dual exchanges provides resiliency and high capacity for Internet services, and the latest ECO-Cooling and UPS technologies gives a class-leading PUE between 1.1 and 1.2. By also using heat-pump technology for office heating, Clearstream Centre has excellent green-energy credentials. All racks are 48U providing extra value.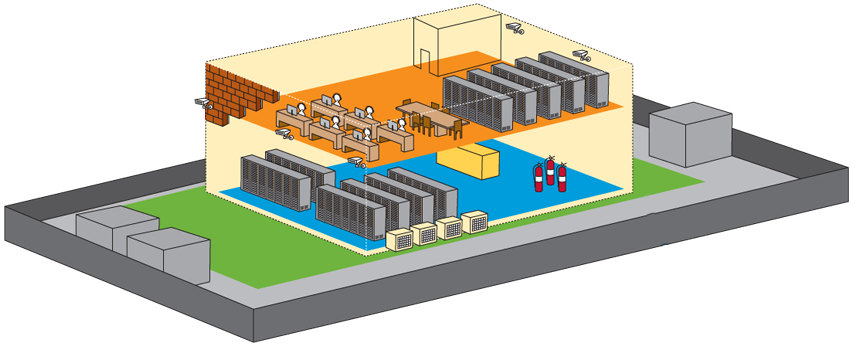 ISO27001
We are certified to the industry standard for infomation security.
Resiliency as standard
Diverse path connectivity, N+1 UPS, backup generator, 24x7 monitoring.
Eco-cooling Air conditioning
Highly efficient and award winning evaporative cooling.
Highly secure
Alarm, CCTV, biometric access control, perimiter wall away from public access.